Welcome back to The Plotaholics Fall 2019 TV preview! We are just about a month away from the new fall television season, and we are pumped here at Plotaholics HQ.
NBC
Bluff City Law (drama)
Council of Dads (drama)
Indebted (comedy)
The Kenan Show (comedy)
Lincoln (drama)
Perfect Harmony (comedy)
Sunnyside (comedy)
Zoey's Extraordinary Playlist (drama)
Two of NBC's forthcoming dramas stick out to me as potentially interesting storytelling: Council of Dads and Zoey's Extraordinary Playlist.
Council of Dads tells the story of Scott, a good father and husband who is diagnosed with cancer. He then chooses a group of his friends (a council, if you will) to help support his family once he's gone. This is only interesting because it essentially implies that Scott will be appointing one of his bros to knock boots with his wife. Also, I get that he's dying, but if the show doesn't address how entitled Scott appears–to think he can choose who replaces him for his wife and children–then I think it's a missed opportunity.
According to up-fronts, in Zoey's Extraordinary Playlist "Zoey Clarke is a whip-smart computer coder forging her way in San Francisco. After an unusual event she starts to hear the innermost wants and desires of the people around her through songs. At first, she questions her own sanity but soon realizes this unwanted curse may just be an incredibly wonderful gift." This sounds a little magical-realismy for me, and I'm here for it.
As for comedies, there is something to like about all of these. Time will tell which ones truly have legs, but I am all the way in on The Kenan Show. Being a child of the 90s, it's hard for me to remember a time when Kenan Thompson wasn't the star of the exact age-appropriate comedy for me–from All That and Kenan & Kel, to his current run as the longest-serving cast member on SNL. I think Kenan is an undervalued national treasure, and I'm glad he's getting his shot. I'll be there on the first night it airs.
CBS
All Rise (drama)
Bob Hearts Abishola (comedy)
Broke (comedy)
Carol's Second Act (comedy)
Evil (drama)
FBI: Most Wanted (drama)
Tommy (drama)
The Unicorn (comedy)
Oh, CBS–the network your parents watch when they turn off FOX News (until Stephen Colbert comes on). The dramas–I won't even make you read all of the descriptions. Just know that they focus on 1) judges, 2) a forensic psychologist, 3) the FBI, and 4) the NYPD. Yawn. Why do Americans eat this crime shit up so much? True crime is at least interesting, but do we need MORE retreads of Law & Order and CSI?
On the comedy side of things, nothing really stands out either, which sucks for CBS because they are losing their cash cow in The Big Bang Theory. Is the heir to that show's fortune on this list? It's hard to know, but I doubt it. CBS might be in trouble with the 18-34 demo. They will continue to thrive with everyone else during prime time, though.
ABC
The Baker & The Beauty (drama)
Emergence (drama)
For Life (drama)
Mixed-ish (comedy)
Stumptown (drama)
United We Fall (comedy)
The dramas here are pretty typical fare–a lot of police-driven action here. The one stand-out could be The Baker & The Beauty: "Daniel Garcia is working in the family bakery and doing everything that his loving Cuban parents and siblings expect him to do. But on a wild Miami night he meets Noa Hamilton, an international superstar and fashion mogul, and his life moves into the spotlight. Will this unlikely couple upend their lives to be together and pull their families into a culture clash?" At least it's a different kind of story.
I mean, how many crime/cop/procedurals do we need?!?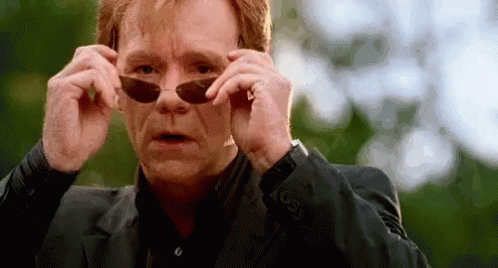 As for the comedies, I am rarely a fan of the spin-off series, but Black-ish has had some success with it's spin-off Grown-ish (which airs on Freeform). Maybe Mixed-ish (a prequel focusing on a young Rainbow Johnson) has enough pop culture capital to make it.
As for United We Fall, well, that show's description reads about as basic as anything on this list: "A profoundly realistic family sitcom that follows the trials and tribulations of Jo (Christina Vidal) and Bill (Will Sasso), parents of two young kids, as they try to make it day-to-day as a functioning family. Bill's very judgmental live-in mother (Emmy-winner Jane Curtin) and Jo's large Latinx Catholic family will never hesitate to let our couple know they're seemingly screwing up, but Bill and Jo will always have each other's backs, united against everyone – other parents, teachers, doctors, specialists, coaches, co-workers, and especially their kids."
Maybe it could be good?
FOX
9-1-1: Lone Star (drama)
Bless the Harts (comedy)
Deputy (drama)
Duncanville (comedy)
Filthy Rich (drama)
The Great North (comedy)
neXt (drama)
Not Just Me (drama)
Outmatched (comedy)
Prodigal Son (drama)
There is some promise from the drama line-up here, but the storyline that really jumps out for me is Not Just Me. According to the network's synopsis, "An only child finds her life turned upside down when her father reveals that, over the course of his prize-winning career as a pioneering fertility doctor, he used his own sperm to conceive upwards of a hundred children, including two new sisters. As these three young women slowly embrace their new reality, they will attempt to form an untraditional bond as sisters, even as they must welcome a tidal wave of new siblings into their rapidly expanding family." That's wild shit.
The comedy line-up is all about beefing up FOX's Animation Domination Sunday night lien-up. Bless the Harts, Duncanville, and The Great North are ALL animated comedies. Expect at least all of them to join The Simpsons, Family Guy, and Bob's Burgers on Sunday in the fall.
The CW
Batwoman (drama)
Katy Keene (drama)
Nancy Drew (drama)
The only show on this list that interests me in the least is Ruby Rose's turn as Batwoman. The rumors out of SDCC are that the footage shown from episode one is not very good. I guess we'll have to wait and see.
~~~
Follow The Plotaholics around the web:
Subscribe to The Plotaholics Podcast: